Storage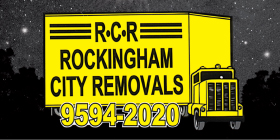 Rockingham City Removals - Storage Rockingham - Rockingham , 6168

ROCKINGHAM STORAGE KWINANA STORAGE BALDIVIS STORAGE NAVAL BASE STORAGE
Rockingham Storage and Removals Rockingham Furniture Removals Baldivis, Removals Mandurah storage and Removalist Pinjarra, Removals Rockingham Furniture Removals Rockingham Removalists, SECURE STORAGE, CARTONS ROCKINGHAM STORAGE, PRE PACK ROCKINGHAM BUBBLE WRAP, SHRINK WRAP ROCKINGHAM PACKING PAPER, PORTA ROBES ROCKINGHAM, Removals Rockingham , Furniture Removals Mandurah , Removalists Baldivis West Australia Wide , Warnbro Removals Golden Bay Removals Lakelands Removals Waikiki Furniture Removals Kwinana
At Rockingham City Removals you can trust us to pack and transport your valuables with the uttmost care and reliability.
We offer:
SECURE STORAGE - HIGH SECURITY - OBLIGATION FREE QUOTES
* CARTONS
* STORAGE
* PRE-PACK
* BUBBLE WRAP
* SHRINK WRAP
* PACKING PAPER
* PORTA ROBES
CLICK FOR FACEBOOK ON FEATURE

---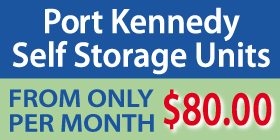 PORT KENNEDY SELF STORAGE UNITS - STARTING FROM ONLY $80 PER MONTH - 24 HOUR ACCESS
- Port Kennedy, WA 6172
PORT KENNEDY STORAGE ROCKINGHAM STORAGE BALDIVIS STORAGE GOLDEN BAY STORAGE MANDURAH STORAGE KWINANA STORAGE

PORT KENNEDY STORAGE ROCKINGHAM STORAGE BALDIVIS STORAGE GOLDEN BAY STORAGE MANDURAH STORAGE KWINANA STORAGE PORT KENNEDY SELF STORAGE UNITS, ROCKINGHAM STORAGE, PORT KENNEDY boat storage, ROCKINGHAM caravan storage PORT KENNEDY Secured Complex STORAGE ROCKINGHAM Monitored Alarm and Electric Fence STORAGE ROCKINGHAM Monitored Alarm and Electric Fence STORAGE KWINANA COCKBURN Monitored Alarm and Electric Fence STORAGE SELF STORAGE UNITS Camera Surveillance ROCKINGHAM - Monitored Alarm and Electric Fence SELF STORAGE UNITS Camera Surveillance KWINANA SELF STORAGE UNITS Camera Surveillance SELF STORAGE UNITS Camera Surveillance MANDURAH SELF STORAGE UNITS Camera Surveillance COCKBURN SELF STORAGE UNITS Camera Surveillance WELLARD Camera Surveillance and Floodlighting PORT KENNEDY Nightly Security Patrols
Port Kennedy Self Storage is a Secured Complex which offers peace of mind for all your storage requirements, including 24 Hour Access, a Monitored Alarm and Electric Fence, Camera Surveillance and Floodlighting.
Nightly Security Patrols ensure your belongings are well protected.
The service offers a self service key and entrance at any time to your storage unit where your property is safe and secure.
A GREAT SOLUTION TO YOUR STORAGE PROBLEMS!
PORT KENNEDY SELF STORAGE UNITS are located at 11-13 Crowley St, Port Kennedy, 6172
- Very Low Rates - STORAGE FROM ONLY $80 PER MONTH.
CLICK TO CONTACT & FOR FACEBOOK ON FEATURE
---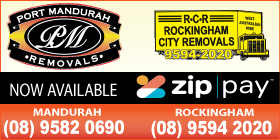 Port Mandurah Removals - Rockingham City Removals SECURE STORAGE MANDURAH - ZIP PAY NOW AVAILABLE
- Greenfields, 6210
MANDURAH STORAGE ZIP PAY ROCKINGHAM STORAGE PINJARRA STORAGE FALCON STORAGE HALLS HEAD STORAGE

SECURE STORAGE MANDURAH AFFORDABLE SECURE STORAGE MANDURAH SECURE STORAGE PINJARRA SECURE STORAGE ZIP PAY OPTIONS HALLS HEAD SECURE STORAGE ZIP PAY OPTIONS MEADOW SPRINGS SECURE STORAGE ZIP PAY OPTIONS HOUSE REMOVALISTS ZIP PAY OPTIONS ROCKINGHAM HOME REMOVALS ROCKINGHAM HOME REMOVALS MANDURAH HOME AND OFFICE REMOVALS PERTH GREY NOMADS HOUSE PACKUPS, RELOCATING HOUSE PACKUPS, FULL REMOVAL SERVICE ZIP PAY OPTIONS ROCKINGHAM FULL REMOVALISTS SERVICE ZIP PAY OPTIONS MANDURAH, HOME PACKUPS AND SECURE STORAGE FALCON SECURE STORAGE ROCKINGHAM SECURE STORAGE PORT BOUVARD SECURE STORAGE MANDURAH. ZIP PAY Removals Mandurah, Removals Rockingham Commercial Removals Mandurah Commercial Removal Company Mandurah Packing and Removal Service, Rockingham Removal and Packing Pinjarra ZIP PAY STORAGE Packing and Removals. AVAILABLE ZIP PAY OPTIONS FOR Yunderup Removalists and Packing services, Furniture Removals Mandurah AVAILABLE ZIP PAY OPTIONS FOR STORAGE AND REMOVALS Storage Mandurah, Storage Pinjarra, Storage Facilities Mandurah. House Pack Ups and Secure Storage Mandurah House Pack Ups and Secure Storage Rockingham House Pack Ups and Secure Storage Pinjarra House Pack Ups and Secure Storage Fremantle House Pack Ups and Secure Storage cockburn House Pack Ups and Secure Storage PERTH - COUNTRY
At Port Mandurah Removals, we are focused on providing a removals services with the highest levels of customer satisfaction – we will do everything we can to meet your expectations, and take the stress out of moving.
We move everyone and everything from Grand Pianos to Offices and Coffee shops, and everything in between.
We offer a variety of options to choose from, pre-pack, un-pack, long haul moves, and storage for short and long terms available, in secure premises. The big point of difference is that we are not self storage so no one else but us can get to your treasured possessions, providing additional security!
PHONE US ON 9524 2020 FOR A NO OBLIGATION FREE QUOTE.
---
---
---