Port Mandurah Removals - Rockingham City Removals SECURE STORAGE MANDURAH - ZIP PAY NOW AVAILABLE | Storage
- MANDURAH STORAGE ZIP PAY ROCKINGHAM STORAGE PINJARRA STORAGE FALCON STORAGE HALLS HEAD STORAGE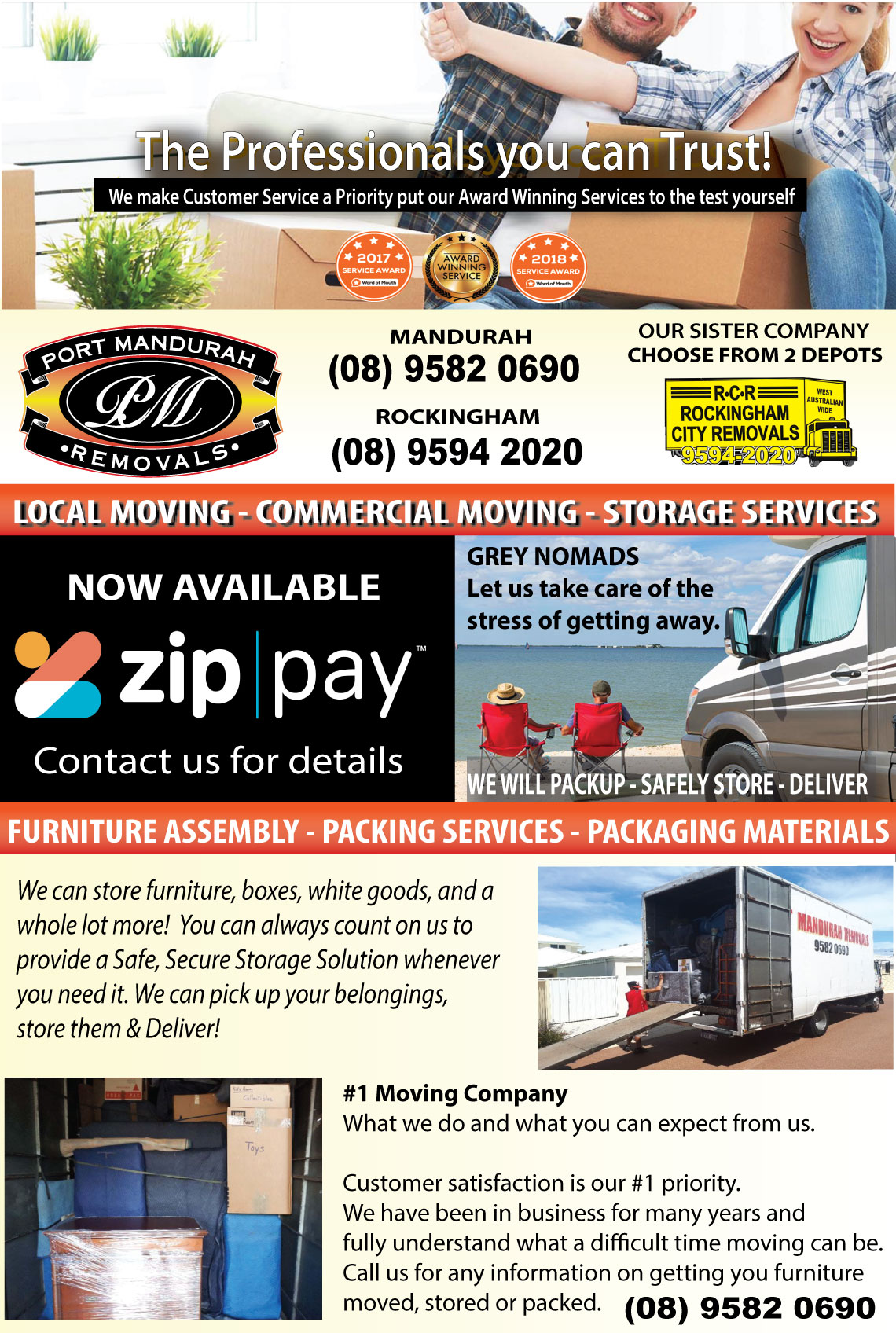 ---
---
Address
1 Delmont Place Greenfields 6210
---
---
About Us
SECURE STORAGE MANDURAH AFFORDABLE SECURE STORAGE MANDURAH SECURE STORAGE PINJARRA SECURE STORAGE ZIP PAY OPTIONS HALLS HEAD SECURE STORAGE ZIP PAY OPTIONS MEADOW SPRINGS SECURE STORAGE ZIP PAY OPTIONS HOUSE REMOVALISTS ZIP PAY OPTIONS ROCKINGHAM HOME REMOVALS ROCKINGHAM HOME REMOVALS MANDURAH HOME AND OFFICE REMOVALS PERTH GREY NOMADS HOUSE PACKUPS, RELOCATING HOUSE PACKUPS, FULL REMOVAL SERVICE ZIP PAY OPTIONS ROCKINGHAM FULL REMOVALISTS SERVICE ZIP PAY OPTIONS MANDURAH, HOME PACKUPS AND SECURE STORAGE FALCON SECURE STORAGE ROCKINGHAM SECURE STORAGE PORT BOUVARD SECURE STORAGE MANDURAH. ZIP PAY Removals Mandurah, Removals Rockingham Commercial Removals Mandurah Commercial Removal Company Mandurah Packing and Removal Service, Rockingham Removal and Packing Pinjarra ZIP PAY STORAGE Packing and Removals. AVAILABLE ZIP PAY OPTIONS FOR Yunderup Removalists and Packing services, Furniture Removals Mandurah AVAILABLE ZIP PAY OPTIONS FOR STORAGE AND REMOVALS Storage Mandurah, Storage Pinjarra, Storage Facilities Mandurah. House Pack Ups and Secure Storage Mandurah House Pack Ups and Secure Storage Rockingham House Pack Ups and Secure Storage Pinjarra House Pack Ups and Secure Storage Fremantle House Pack Ups and Secure Storage cockburn House Pack Ups and Secure Storage PERTH - COUNTRY
At Port Mandurah Removals, we are focused on providing a removals services with the highest levels of customer satisfaction – we will do everything we can to meet your expectations, and take the stress out of moving.
We move everyone and everything from Grand Pianos to Offices and Coffee shops, and everything in between.
We offer a variety of options to choose from, pre-pack, un-pack, long haul moves, and storage for short and long terms available, in secure premises. The big point of difference is that we are not self storage so no one else but us can get to your treasured possessions, providing additional security!
PHONE US ON 9524 2020 FOR A NO OBLIGATION FREE QUOTE.
---
Business Details
Port Mandurah Removals offer a full pre-pack service for your convenience and unpacking benefit.
We offer a full Home Pack-up service, secure storage of your belongs, then on your return we will deliver to your new or existing address.
*Professional Pre-pack Service
*Over 20 yrs experience and Knowledge
*Best Value for Money
Mandurah Removalists: For all residential and commercial relocations plus storage.
Servicing The Peel and Murray regions and surrounding areas. We can also arrange your container for over east.
GET YOUR ONLINE QUOTE TODAY!
We provide our customers with fully insured moving solution that caters for any size removal.

ZIP PAY NOW AVAILABLE MAKING HOME PACK-UPS AND STORAGE FOR GREY NOMAD OR ANYBODY LOOKING TO TRAVEL THEN RETURN HOME EVEN MORE AFFORDABLE.

---
Trading Hours
Mon: By Appointment
Tue: By Appointment
Wed: By Appointment
Thu: By Appointment
Fri: By Appointment
Sat: By Appointment
Sun: By Appointment
---
Payments Accepted
Cash, Credit Card, Eftpos