*Merlin Cabinets - Kitchen Renovations Mandurah | Kitchen Renovations - MANDURAH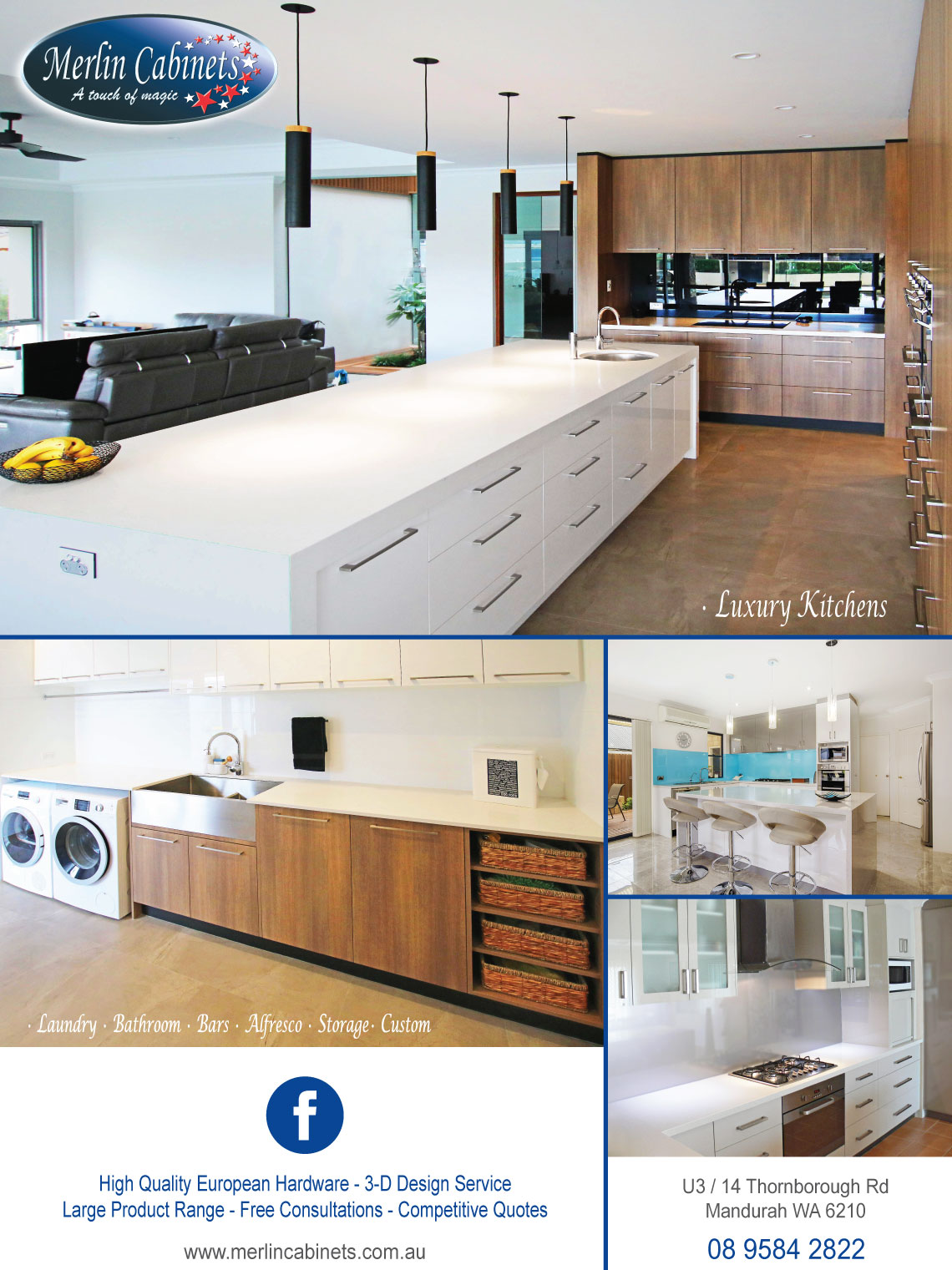 ---
---
Address
U3/14 Thornborough Road Mandurah 6210
---
---
About Us
KITCHEN RENOVATIONS MANDURAH. BATHROOM RENOVATIONS MANDURAH. LAUNDRY RENOVATIONS MANDURAH.
Luxury Kitchen Cabinets Mandurah. Bathroom Cabinets Mandurah. Laundry Cabinets Mandurah. Merlin Cabinets are all about design, functional storage, and breathtaking looks. Keeping well informed about latest products, trends and traditions...
CLICK TO WATCH KITCHEN INSTALLATION & FOR FACEBOOK ON FEATURE
---
Products / Services
KITCHEN RENOVATIONS MANDURAH. BATHROOM RENOVATIONS MANDURAH. LAUNDRY RENOVATIONS MANDURAH.
Luxury Kitchen Cabinets Mandurah. Bathroom Cabinets Mandurah. Laundry Cabinets Mandurah. Merlin Cabinets are all about design, functional storage, and breathtaking looks. Keeping well informed about latest products, trends and traditions...
High Quality European Hardware ~ 3-D Design Service ~ Large Product Range ~ Free Consultations ~ Competitive Quotes. * Luxury Kitchen Mandurah * Bathroom Mandurah * Laundry Mandurah * Bars Mandurah * Alfresco Mandurah * Storage Mandurah * Custom * Commercial.
---
Trading Hours
Mon:
9.00am - 5.00pm
Tue:
9.00am - 5.00pm
Wed:
9.00am - 5.00pm
Thu:
9.00am - 5.00pm
Fri:
9.00am - 5.00pm
Sat:
9.00am - 1.00pm
Sun:
Closed
---
Payments Accepted
Cash, Cheque, Credit Card, EFT