Waterboring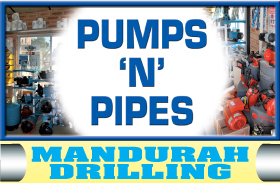 *Pumps n Pipes - Waterboring Drilling Mandurah - Mandurah, WA 6210

MANDURAH WATERBORING PINJARRA WATERBORING HALLS HEAD WATERBORING KARNUP WATERBORING SECRET HARBOUR WATERBORING BALDIVIS WATERBORING ROCKINGHAM WATERBORING KWINANA WATERBORING
MANDURAH WATERBORING PINJARRA WATERBORING HALLS HEAD WATERBORING KARNUP WATERBORING SECRET HARBOUR WATERBORING BALDIVIS WATERBORING ROCKINGHAM WATERBORING KWINANA WATERBORING MANDURAH DRILLING. BORES MANDURAH WATERBORING MANDURAH.
Water Boring Mandurah. Reticulation Mandurah. Pumps Mandurah.
Pumps n Pipes specialize in all aspect of commercial and domestic pump and reticulation sales, repairs and installation our expertise also covers water tank cleaning, bore and well renovation, dam and lake Creation and cleaning. We also offer a 24/7 emergency service for those unexpected occasions.
CLICK FOR FACEBOOK ON FEATURE

---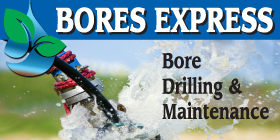 *Bores Express - Waterboring Mandurah - Madora Bay, 6210

ROCKINGHAM MANDURAH BALDIVIS ALL AREAS
WATERBORING MANDURAH. WATERBORING ROCKINGHAM. WATERBORING BALDIVIS.
Complete Reticulation Installation Mandurah and Reticulation Repairs Rockingham.
Pumps Rockingham - Landscaping Rockingham - Grass / Turf Supplies Rockingham - Bores Rockingham.
BALDIVIS WATERBORING INSTALLATION MEADOW SPRINGS WATERBORING MAINTENANCE SINGLETON
FREE QUOTES ON NEW INSTALLATIONS

---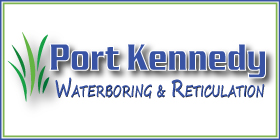 *Port Kennedy Waterboring & Reticulation - Waterboring Port Kennedy Rockingham - Port Kennedy, WA 6172

ROCKINGHAM SURROUNDS
Waterboring Rockingham. Waterboring Port Kennedy. Bores Rockingham. Bores Port Kennedy. Pumps Port Kennedy. Pumps Rockingham. Baldivis Waterboring Karnup Bores Singleton
PROMPT SERVICE ~ FREE Quote on NEW Installations ONLY! Free Quotes available local areas one, Rockingham, Kwinana please phone for more information. Bore and Reticulation Maintenance Services Available Rockingham and surrounding areas. Automatic and Mains Conversions Specialist.
Been in business over 20 years in this area.

---
---
---