Vinyl PVC Repairs and Accessories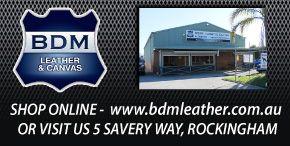 BDM LEATHER & CANVAS PTY LTD 👍 AFFORDABLE QUALITY CUSTOM DESIGNED AND REPAIRS TARPAULINS
- Rockingham, 6168
ROCKINGHAM VINYL PVC REPAIRS AND ACCESSORIES BALDIVIS VINYL PVC REPAIRS AND ACCESSORIES FREMANTLE VINYL PVC REPAIRS AND ACCESSORIES MANDURAH VINYL PVC REPAIRS AND ACCESSORIES KWINANA VINYL PVC REPAIRS AND ACCESSORIES NSVAL BASE VINYL PVC REPAIRS AND ACCES

ROCKINGHAM VINYL PVC REPAIRS AND ACCESSORIES BALDIVIS VINYL PVC REPAIRS AND ACCESSORIES FREMANTLE VINYL PVC REPAIRS AND ACCESSORIES MANDURAH VINYL PVC REPAIRS AND ACCESSORIES KWINANA VINYL PVC REPAIRS AND ACCESSORIES NSVAL BASE VINYL PVC REPAIRS AND ACCESSORIES ROCKINGHAM CANVAS AND LEATHER PRODUCTS BALDIVIS CANVAS BACK PACKS ROCKINGHAM TOOL BAGS CANVAS AND LEATHER BOLT BAG ROCKINGHAM LEATHER LIFTING BAGS POUCHES BALDIVIS SELF RESCUER CANVAS BAGS KWINANA LEATHER BAGS AND ACCESSORIES ROCKINGHAM LEATHER TOOL BAGS BALDIVIS LEATHER FOLDERS AND BAGS ROCKINGHAM LEATHER TOOL POUCH KWINANA LEATHER TOOL BAG NAVAL BASE LEATHER APRONS ROCKINGHAM TARPAULINS AND SHELTERS ROCKINGHAM DUST BOOTS KWINANA HIGH TEMPERATURE BLANKETS ROCKINGHAM CUSTOM MADE LEATHER AND CANVAS BALDIVIS GODFATHER BAGS ALL SHAPES AND SIZES ROCKINGHAM
BDM Leather & Canvas Pty Ltd are Family owned and operated business operating for over 20 years in the Rockingham area.
We design and manufacture solutions for a wide variety of industries, fabricating quality goods for a range of different national and international clients and businesses.
We proudly service Government, Marine, Oil & Gas, Aviation and Industrial sectors, never forgetting that we all as a team are committed to Excellence in Fabrication.
Starting with your design, we then prototype and produce to your requirements, always endeavouring to provide the very best quality product. That's what over 100 years of combined experience will offer.
Proudly Australian owned and operated, BDM was established in 1992 at a small factory based in Rockingham, Western Australia. Since then we have expanded and grown to become a thriving manufacturing business with a long record of delivering on our promise of Excellence in Fabrication.
Come in to our manufacturing premises where you will experience friendly and professional service.
---
---
---