Upholstery Cleaning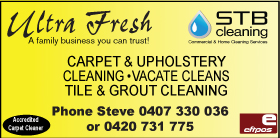 ULTRA FRESH CARPET AND UPHOLSTERY AND STB CLEANING ⭐UPHOLSTERY CLEANING SPECIALISTS AFFORDABLE PRICE
- Rockingham, WA 6168
ROCKINGHAM UPHOLSTERY CLEANERS BALDIVIS UPHOLSTERY CLEANING SECRET HARBOUR UPHOLSTERY CLEANING MANDURAH UPHOLSTERY CLEANING

UPHOLSTERY CLEANING ROCKINGHAM, UPHOLSTERY CLEANING MANDURAH, UPHOLSTERY CLEANING KWINANA. TILE AND GROUT CLEANING ROCKINGHAM, MANDURAH, KWINANA CARPET CLEANING MANDURAH TO ROCKINGHAM. MANDURAH VACATE CLEANS ROCKINGHAM I need a reliable cleaner BALDIVIS UPHOLSTERY CLEANING SINGLETON UPHOLSTERY CLEANING MEADOW SPRINGS UPHOLSTERY CLEANING PORT KENNEDY.
Ultra Fresh Carpet and Upholstery Cleaning is your local specialist, reliable, fast service and a company you can trust.
We offer carpet cleaning, upholstery cleaning as well as tile and grout cleaning.
Prompt professional service - Truck mount machine.
CLICK FOR FACEBOOK ON FEATURE
---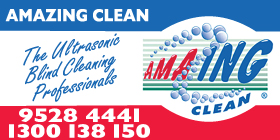 AMAZING CLEAN ROCKINGHAM -✨🛋️🪟MOBILE EFTPOS AVAILABLE - CLEANING PROFESSIONALS
- Port Kennedy, WA 6172
ROCKINGHAM UPHOLSTERY CLEANING MANDURAH UPHOLSTERY CLEANING BALDIVIS UPHOLSTERY CLEANING SECRET HARBOUR UPHOLSTERY CLEANING

UPHOLSTERY CLEANING ROCKINGHAM, UPHOLSTERY CLEANERS BALDIVIS, UPHOLSTERY CLEANING AND REPAIRS SECRET HARBOUR. MANDURAH UPHOLSTERY CLEANING BLIND CLEANING ROCKINGHAM, BALDIVIS, MANDURAH BLIND REPAIRS BLIND CORD SAFETY ROCKINGHAM, BALIDIVIS, KWINANA, MANDURAH.
AMAZING CLEAN ARE OPEN FOR BUSINESS USING ALL PRECAUTIONS FOR STAFF AND CLIENTS. - ASK ABOUT OUR FREE PICKUP AND DELIVERY IN LOCAL AREAS
NOW LOCATED AT U3 1 SUNLIGHT DRIVE PORT KENNEDY
Amazing Clean Rockingham Curtains and Blinds, Cleaning and Repairs is run by David and Bernadette.
The Rockingham team are experts in removing household grime, mould, nicotine and dust. All these contaminants are gently yet thoroughly removed leaving blinds and curtains as clean as the day they were first installed. No harsh chemicals, No scrubbing, just state of the art technology and methodology.
Amazing Clean is the trusted name when it comes to cleaning and repairs of curtains and blinds.
CLICK FOR UPHOLSTERY CLEANING, FACEBOOK AND TO WATCH VIDEO ON FEATURE
---
---
---