Pumps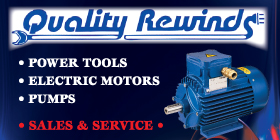 QUALITY REWINDS - PUMPS SALES & SERVICE
- Rockingham, WA 6168
ROCKINGHAM PUMPS MANDURAH PUMPS BALDIVIS PUMPS MADORA BAY PUMPS KWINANA PUMPS MANDURAH PUMPS

PUMPS POWER TOOLS ELECTRIC MOTORS ROCKINGHAM POOL PUMP SALES AND REPAIRS BALDIVIS POOL PUMP SALES AND REPAIRS SERPENTINE POOL PUMP SALES AND REPAIRS JARRAHDALE POOL PUMP SALES AND REPAIRS KWINANA POOL PUMP SALES AND REPAIRS PARMELIA POOL PUMP SALES AND REPAIRS SAFETY BAY POOL PUMP SALES AND REPAIRS WARNBEO POOL PUMP SALES AND REPAIRS SECRET HARBOUR POOL PUMP SALES AND REPAIRS NAVAL BASE POOL PUMP SALES AND REPAIRS I NEED SOMEONE TO REPAIR MY POOL PUMP MANDURAH POOL PUMP SALES AND REPAIRS PINJARRA POOL PUMP SALES AND REPAIRS FREMANTLE POOL PUMP SALES AND REPAIRS HAMILTON HILL POOL PUMP SALES AND REPAIRS SECRET HARBOUR POOL PUMP SALES AND REPAIRS ROCKINGHAM POWER TOOL SALES SERVICE BALDIVIS POWER TOOL SALES SERVICE SERPENTINE POWER TOOL SALES SERVICE JARRAHDALE POWER TOOL SALES SERVICE KWINANA POWER TOOL SALES SERVICE PARMELIA POWER TOOL SALES SERVICE SAFETY BAY POWER TOOL SALES SERVICE WARNBEO POWER TOOL SALES SERVICE SECRET HARBOUR POWER TOOL SALES SERVICE NAVAL BASE POWER TOOL SALES SERVICE I NEED SOMEONE TO REPAIR MY POWER TOOL MANDURAH POWER TOOL SALES SERVICE PINJARRA POWER TOOL SALES SERVICE FREMANTLE POWER TOOL SALES SERVICE HAMILTON HILL POWER TOOL SALES SERVICE SECRET HARBOUR POWER TOOL SALES SERVICE ROCKINGHAM ELECTRIC MOTOR SALES SERVICE BALDIVIS ELECTRIC MOTOR SALES SERVICE SERPENTINE ELECTRIC MOTOR SALES SERVICE JARRAHDALE ELECTRIC MOTOR SALES SERVICE KWINANA ELECTRIC MOTOR SALES SERVICE PARMELIA ELECTRIC MOTOR SALES SERVICE SAFETY BAY ELECTRIC MOTOR SALES SERVICE WARNBEO ELECTRIC MOTOR SALES SERVICE SECRET HARBOUR ELECTRIC MOTOR SALES SERVICE NAVAL BASE ELECTRIC MOTOR SALES SERVICE I NEED SOMEONE TO REPAIR MY POWER TOOL MANDURAH ELECTRIC MOTOR SALES SERVICE PINJARRA ELECTRIC MOTOR SALES SERVICE FREMANTLE ELECTRIC MOTOR SALES SERVICE HAMILTON HILL ELECTRIC MOTOR SALES SERVICE SECRET HARBOUR ELECTRIC MOTOR SALES SERVICE
Quality Rewinds are your one stop shop for sale and repairs of Pumps, Power Tools and Electric Motors.
They offer a fast and efficient service to assist all breakdowns and will advise the best product for your requirements at a good price.
PHONE LES ON 9527 7267 TO DISCUSS YOUR REQUIREMENTS.
---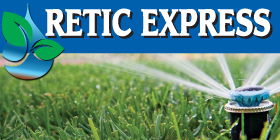 RETIC EXPRESS - PUMPS AFFORDABLE SERVICE AND REPAIRS EMERGENCY CALL OUTS 24/7
- Madora Bay, 6210
ROCKINGHAM PUMPS MANDURAH PUMPS BALDIVIS PUMPS MADORA BAY PUMPS KWINANA PUMPS FALCON PUMP REPAIRS MANDURAH PUMPS

PUMP REPAIRS MANDURAH MANDURAH PUMP REPAIRS SERVICE ROCKINGHAM PUMP REPAIRS ROCKINGHAM PUMP SERVICES PUMPS ROCKINGHAM, PUMPS BALDIVIS, BALDIVIS PUMP REPAIRS SERVICE PINJARRA PUMP REPAIRS PINJARRA PUMP SERVICE AND REPAIRS MEADOW SPRINGS PUMP REPAIRS SINGLETON PUMP REPAIR MADORA BAY PUMP MAINTENANCE WARNBRO PUMPS KWINANA PUMPS ROCKINGHAM RETICULATION PUMP REPAIRS AND SERVICE ROCKINGHAM LANDSCAPING BALDIVIS LANDSCAPING
Retic Express are your RETICULATION SPECIALISTS.
Experienced and reliable - Installation & Repairs of Reticulation, Irrigation, Bore Maintenance & Drilling, supplying and installation of Roll On Turf, Sprinkler replacement, Solenoid & Pipe repairs, Wiring issues, Controller repairs & installs , Valve locating, Pump repairs & installs
EMERGENCY CALL OUTS 24/7 PHONE 0422 107 433
---
---
---