Property Maintenance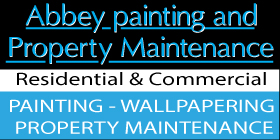 *Abbey Painting and Property Maintenance - Rockingham Kwinana Property Maintenance - Kwinana, 6167

ROCKINGHAM KWINANA MANDURAH ALL SURROUNDING AREAS
ROCKINGHAM PROPERTY MAINTENANCE, MEDINA PROPERTY MAINTENANCE, HANDYMAN SERVICES, PAINTING ROCKINGHAM, BALDIVIS PROPERTY MAINTENANCE HANDYMAN, KWINANA HOME AND COMMERCIAL PROPERTY MAINTENANCE, BALDIVIS PAINTERS AND WALLPAPERING, WELLARD COMMERCIAL AND RESIDENTIAL PROPERTY MAINTENANCE AND HANDYMAN SERVICES. COMMERCIAL PROPERTY MAINTENANCE KWINANA, ROCKINGHAM, BALDIVIS, GOLDEN BAY, SECRET HARBOUR, KARNUP, GREENFIELDS, MANDURAH, MEADOW SPRINGS, ALL AREAS. Over 30 years experience, all aspects of painting, spraying, wallpapering and general building and house maintenance, fully insured tradesmen.

---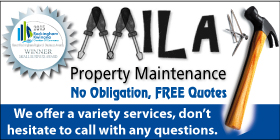 *Mila Property Maintenance - Property Maintenance Rockingham - Warnbro, WA 6169

ROCKINGHAM
PROPERTY MAINTENANCE WARNBRO. PROPERTY MAINTENANCE ROCKINGHAM.
HANDYMAN WARNBRO. HANDYMAN ROCKINGHAM.
No Obligation - FREE Quotes. We offer a variety services: ~ Hang Doors ~ Clean Gutters ~ Hang Pictures ~ Install Soakwells ~ Replace Flyscreens ~ Change Light Globes ~Bathroom Makeovers.
Do not hesitate to call with any questions...
Rockingham Kwinana Chamber of Commerce Small Business Awards Winner for 2015.
CLICK FOR FACEBOOK ON FEATURE

---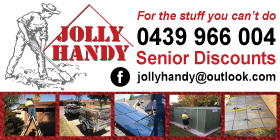 *Jolly Handy - Property Maintenance Rockingham - Rockingham, 6168

ROCKINGHAM
PROPERTY MAINTENANCE ROCKINGHAM TO FREMANTLE HOME CLEAN UPS ROCKINGHAM TO FREMANTLE SELLING MAKEOVERS.
BALDIVIS HANDYMAN KWINANA PROPERTY MAINTENANCE PORT KENNEDY
JOLLY HANDY - 'for the stuff you can't do'...
Home Improvements Rockingham - Property Maintenance Rockingham - Renovations Rockingham.
SENIOR DISCOUNTS.
CLICK FOR STUFF WE DO BUTTON & FACEBOOK ON FEATURE

---
---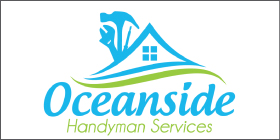 *Oceanside Handyman Services - Property Maintenance Shoalwater Rockingham
- Shoalwater, 6169
ROCKINGHAM MANDURAH FREMANTLE
PROPERTY MAINTENANCE ROCKINGHAM. PROPERTY MAINTENANCE MANDURAH. PROPERTY MAINTENANCE FREMANTLE.
Call us for all your odd jobs and handyman requirements between Fremantle, Rockingham and Mandurah. Services include: * General home maintenance * Lawn care * Gutter cleaning * Fly screen repairs * Yard cleanups * Window cleaning * Retic and sprinkler repairs * Taps and washers And much much more.
SEE HANDYMAN SERVICES FOR FULL FEATURE
---
---