Pool Fills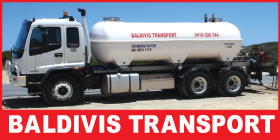 Baldivis Transport ✅ POOL FILLS ROCKINGHAM, POOL FILLS BALDIVIS
- Baldivis, 6171
BALDIVIS POOL FILLS ROCKINGHAM POOL FILLS MANDURAH POOL FILLS NAVAL BASE POOL FILLS SINGLETON POOL FILLS KWINANA POOL FILLS SERPENTINE POOL FILLS

ROCKINGHAM POOL FILLS BALDIVIS Water Tank Fills Rockingham swimming pool fills Baldivis Pool Fills Rockingham Tanks Rockingham Water cartage Baldivis Water Cartage how do I fill my new pool Rockingham Dust control for roads Baldivis Dust Suppression for Roads and Driveways Rockingham.
Baldivis Transport is your local company for all your water cartage. The company covers the full range of services from water cartage to pool fills, and can supply water for dust control for roads.
PHONE BALDIVIS TRANSPORT ON 0416 030 744 TO BOOK YOUR POOL FILL.
---
---
---