Online Advertising Specialist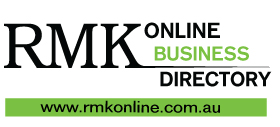 RMK ONLINE BUSINESS DIRECTORY - Business Marketing Rockingham
- Rockingham, 6168
ROCKINGHAM ONLINE BUSINESS SERVICES MANDURAH ONLINE BUSINESS SERVICES PINJARRA ONLINE BUSINESS SERVICES PERTH ONLINE BUSINESS SERVICES FREMANTLE ONLINE BUSINESS SERVICES BICTON ONLINE BUSINESS SERVICES SERPENTINE ONLINE BUSINESS SERVICES BUNBURY ONLINE

Rockingham online Digital Marketing Kwinana online business marketing, Mandurah businesses online marketing Rockingham online businesses Fremantle online marketing company Fremantle digital marketing perth digital marketing Cockburn online businesses Hamilton Hill online businesses online business marketing Bunbury online business marketing Falcon businesses online Falcon businesses online Mandurah businesses Mandurah local businesses Bunbury local businesses Mandurah local businesses Pinjarra local businesses Serpentine local businesses Rockingham local businesses Mandurah local businesses directory Cockburn RMK Online Marketing offer up to date information on businesses in your local region. Find a local business Perth to Bunbury online with RMK Online. Our Specialised Website make it easy to find a local business fast.Trades and services Perth Trades and Services Fremantle
RMK Online Business Directory has been a trusted source of information for more than 35 years.
Initially launched in 1986 as a community directory in Rockingham, the publication expanded into Kwinana and Mandurah and became the first regional business directory servicing the south metropolitan region.
The directory was the first local publication to gain an online presence launching its digital services when this became available.
The publication ceased production in 2018 to fully focus its services online and to offer its clients a cost effective and reliable online marketing service.
In 2019, to move with the demands of modern business, RMK Online Business Directory introduced a new business model to manage Online Marketing in a more efficient manner offering an individual Business Page and a full Digital Service, which includes monitoring Google Statistics and the setup and management of a Google Business Page, if required.
RMK Multimedia Marketing has already established itself as a leader of Online Marketing in this region, by servicing our local clients in an affordable and reliable manner.
Unlike other online services RMK clients can talk personally with the people administering their site.
By moving to full Online Marketing, we can focus on producing the results that successfully compete with other extremely expensive services.
PHONE 0403 277 490 TO TALK TO A MARKETING SPECIALIST
---
---
---