Mufflers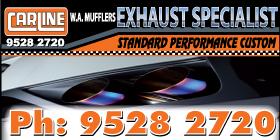 *WA Mufflers Carline - Mufflers Rockingham - Rockingham, WA 6168

ROCKINGHAM
EXHAUSTS ROCKINGHAM
MUFFLERS ROCKINGHAM
* Friendly old fashioned service * Established Business for more than 25 years.
CLICK FOR FACEBOOK ON FEATURE

---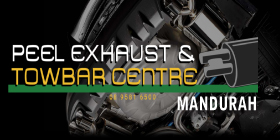 *Peel Exhaust & Towbar Centre - Mufflers Mandurah - Mandurah, 6210

MANDURAH, PEEL REGION
Mandurah Mufflers and Exhausts Rockingham Mufflers and Exhausts Port Kennedy Mufflers supplied and fitted. Mufflers Rockingham, Rockingham Exhausts, Mufflers and Tow Bars Supplied and Fitted Mandurah and Rockingham, Baldivis Tow Bars, Exhausts and Mufflers supplied and fitted Peel Region.
NEW ADDRESS NOW LOCATED AT 2 THORNBOROUGH ROAD MANDURAH
Custom System Exhausts in Mandurah, Rockingham, Towbars Baldivis, Mufflers Secret Harbour, Mufflers Golden Bay, Singleton. "3" 4x4 Systems available Mandurah, Rockingham, Baldivis, Golden Bay Tow Bars, Bull Bars fitted in Mandurah. Peel Exhaust & Towbar Centre, Quality Work, Best Prices Guaranteed, Fitting While You Wait. Mandurah & Peel.
CLICK FOR FACEBOOK & PRODUCTS ON FEATURE

---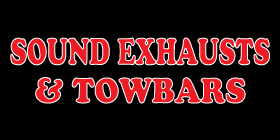 *Sound Exhausts & Towbars - Mufflers Port Kennedy Rockingham - Port Kennedy, WA 6172

ROCKINGHAM
EXHAUSTS ROCKINGHAM. CARLINE MUFFLERS ROCKINGHAM, MUFFLER & EXHAUST ROCKINGHAM PORT KENNEDY, MUFFLERS PORT KENNEDY SECRET HARBOUR, TOW & ROO BARS ROCKINGHAM PORT KENNEDY, BULL BAR SMART BAR PORT KENNEDY ROCKINGHAM, PIPE BENDING PORT KENNEDY ROCKINGHAM BALDIVIS, STAINLESS STEEL EXTRACTORS PORT KENNEDY ROCKINGHAM
ALL SYSTEMS FITTED * 20+ YEARS EXPERIENCE * ALL WORK GUARANTEED.
CARLINE MUFFLER PORT KENNEDY. EXHAUST PORT KENNEDY.
CLICK FOR FACEBOOK AND VIDEO ON FEATURE

---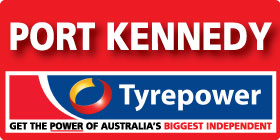 *Tyrepower Port Kennedy - Mufflers Port Kennedy - Port Kennedy, 6172

PORT KENNEDY - ROCKINGHAM
MUFFLERS PORT KENNEDY. TYRES PORT KENNEDY. WHEEL ALIGNMENT PORT KENNEDY. SUSPENSION PORT KENNEDY. BRAKES PORT KENNEDY.
BF Goodrich Tyres, Cooper Tires, Kumho Tires, Kelly Tires.
Everything from batteries, puncture repair, exhausts, truck tyres to steering Port Kennedy
PICK UP AND DROP OFF SERVICE - COURTESY CAR
CLICK TO BOOK ONLINE & TO VIEW SPECIALS ON FULL FEATURE

---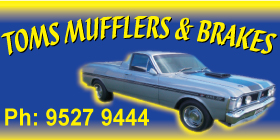 *Toms Mufflers & Brakes - Mufflers Rockingham - Rockingham, WA 6168

ROCKINGHAM
MUFFLERS ROCKINGHAM, MUFFLERS KWINANA, MUFFLERS MANDURAH.
Brakes & all types of Suspension in Rockingham, Kwinana, Mandurah. Exhausts Rockingham, Kwinana, Mandurah.
CLICK TO BOOK ON FEATURE PAGE

---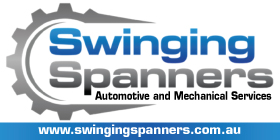 Swinging Spanners Automotive and Mechanical Services - Mufflers Exhaust Rockingham 100% LOCAL & INDEPENDENT
- Rockingham, 6168
ROCKINGHAM MUFFLERS BALDIVIS MUFFLERS KWINANA MUFFLERS MANDURAH MUFFLERS EXHAUST
MUFFLERS ROCKINGHAM MUFFLERS KWINANA MUFFLERS BALDIVIS MUFFLERS MANDURAH MUFFLERS SECRET HARBOUR EXHAUSTS ROCKINGHAM EXHAUSTS BALDIVIS EXHAUSTS MANDURAH MOTOR VEHICLE REPAIRS ROCKINGHAM.
New Automotive and Mechanical Store in Rockingham with 20 years experience.
We open to suit your schedule and provide maintenance and repair to any machine or vehicle in your fleet.
Heavy Duty Mechanical Repair Rockingham - Truck Repair and Servicing Rockingham.
SEE MOTOR VEHICLE REPAIRS FOR FULL FEATURE

---
---
---