Landscaping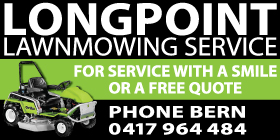 *Longpoint Lawnmowing Service - Landscaping Safety Bay Rockingham - Safety Bay, 6169

ROCKINGHAM
SAFETY BAY LANDSCAPING ROCKINGHAM.
ROCKINGHAM RETICULATION SAFETY BAY.
• DOMESTIC & COMMERCIAL GARDEN SERVICE ROCKINGHAM & SAFETY BAY LAWNMOWING.
• Lawnmowing • Fertilizing • Reticulation • Vertimowing • Lawn & Weed Spraying
FOR SERVICE WITH A SMILE OR A FREE QUOTE PHONE BERN...

---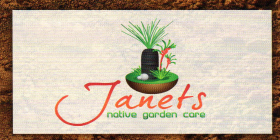 *Janets Native Garden Care - Landscaping Baldivis Rockingham - Baldivis, 6171

BALDIVIS, ROCKINGHAM, ALL AREAS
BALDIVIS LANDSCAPING ROCKINGHAM, ALL AREAS.
Baldivis Garden Services Rockingham, Port Kennedy Garden Maintenance Baldivis, Rockingham Garden Clean-ups Baldivis. Baldivis Garden Planning & Installation Rockingham - helping clients choose the right plants and layout for their soil, location and needs. Installing a garden that will flourish for years to come.
CLICK FOR FACEBOOK ON FEATURE

---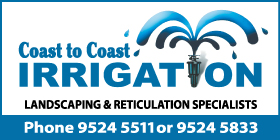 *Coast to Coast Irrigation - Landscaping Port Kennedy Rockingham - Port Kennedy, WA 6172

ROCKINGHAM
LANDCAPING PORT KENNEDY RETICULATION ROCKINGHAM. BALDIVIS LANDSCAPERS, PORT KENNEDY LANDSCAPING ROCKINGHAM. PORT KENNEDY PUMPS ROCKINGHAM. PORT KENNEDY DIY PLANS ROCKINGHAM.
RETICULATION SUPPLIES PORT KENNEDY. PVC, poly and rural poly pipe & fittings * Sprinklers * Controllers * Plastic liners and lids * Pool pumps * DIY systems we can design for you * Retic maintenance & installs * Landscaping * Controller & wiring solutions * Auto & mains conversions * Supply & install roll on lawn.
At Coast to Coast Irrigation we mainly service the local area, including; Rockingham, Safety Bay, Warnbro, Port Kennedy, Secret Harbour, Mandurah, Baldivis and Karnup.
PORT KENNEDY LANDSCAPING BALDIVIS LANDSCAPING ROCKINGHAM LANDSCAPING WARNBRO LANDSCAPING SECRET HARBOUR LANDSCAPING MANDURAH.
CLICK FOR LANDSCAPING & CLICK FOR FACEBOOK BUTTON ON FEATURE

---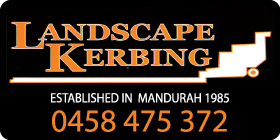 *Landscape Kerbing - Landscaping Mandurah - Mandurah, 6210

MANDURAH PEEL REGION ROCKINGHAM
LANDSCAPING MANDURAH, PEEL REGION. LANDSCAPING BALDIVIS, WELLARD LANDSCAPING, KWINANA LANDSCAPING, SECRET HARBOUR KERBING AND LANDSCAPING PROFESSIONALS. LANDSCAPING ROCKINGHAM
MANDURAH KERBING ROCKINGHAM.
Landscaping and Kerning - A professionally kerbed garden not only enhances garden contours but also adds value to a property.
Landscape Kerbing Lawn Edges Mandurah and Driveway Edges Mandurah. Small Industrial Repairs Mandurah.
ESTABLISHED IN MANDURAH 1985.
Servicing the whole Peel area and "We will travel to all areas,even country regions, with a truck and fully equipped trailer so there is no location we can't accommodate for". Landscaping Mandurah - Landscape Kerbing Mandurah.
CLICK TO VIEW GALLERY & FACEBOOK ON FEATURE

---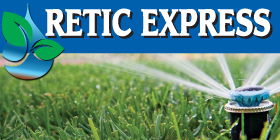 *Retic Express - Landscaping Mandurah - Madora Bay, 6210

ROCKINGHAM MANDURAH BALDIVIS ALL AREAS
LANDSCAPING MANDURAH. LANDSCAPING ROCKINGHAM. LANDSCAPING BALDIVIS.
Complete Reticulation Installation Mandurah and Reticulation Repairs Rockingham.
Pumps Rockingham - Landscaping Rockingham - Grass / Turf Supplies Rockingham - Bores Rockingham.
BALDIVIS LANDSCAPING MEADOW SPRINGS LANDSCAPING SINGLETON LANDSCAPING REPAIR MADORA BAY LANDSCAPING MAINTENANCE WARNBRO

---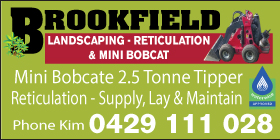 *Brookfield Landscaping Reticulation & Mini Bobcat - Landscaping Golden Bay Rockingham - Golden Bay, 6174

ROCKINGHAM, BALDIVIS, MANDURAH, KWINANA, PEEL REGION
GOLDEN BAY LANDSCAPING ROCKINGHAM, BALDIVIS, MANDURAH, KWINANA, PEEL REGION.
Landscaping and Reticulation Supply and Lay Rockingham, Golden Bay, Mandurah, Peel Region. Reticulation Maintenance Rockingham, Baldivis, Mandurah, Peel Region.
All Reticulation Maintenance, Controllers Solonoids, servicing of systems.
Soloniod Locator
Quality Products used on all replacement parts. Fully Insured, Competitive Rates. Mini Bobcat with driver Rockingham, Site Clean-ups, Shed Pads Golden Bay, Rockingham, Mandurah, Mulching, Grass Removal.

---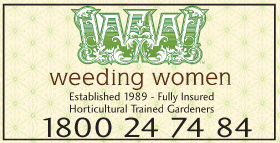 *Weeding Women - Landscaping Rockingham - Rockingham , 6168

ROCKINGHAM KWINANA
Rockingham Landscaping Kwinana, Gardening Rockingham, Garden and yard services Rockingham. Established 1989, Fully Insured, Horticultural Trained Gardeners. Garden Clean Ups. Weeding and Yard Clean ups Rockingham. Landscaping Rockingham, Kwinana.
CLICK FOR FREE ONLINE QUOTE & FACEBOOK ON FEATURE

---
---
---