Hot Water Specialists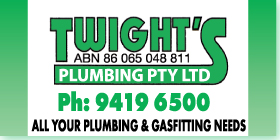 TWIGHT'S PLUMBING 🧑‍🔧⭐EMERGENCY ALL OUTS HOT WATER SPECIALISTS
- Rockingham, WA 6168
ROCKINGHAM HOT WATER KWINANA HOT WATER REPAIRS BALDIVIS HOT WATER REPAIRS AND SERVICE MANDURAH HOT WATER SERVICE WELLARD

EMERGENCY CALL OUT 7 DAYS A WEEK ROCKINGHAM HOT WATER KWINANA HOT WATER SALES AND SERVICE EMERGENCY CALL OUT 7 DAYS A WEEK BALDIVIS EMERGENCY CALL OUT 7 DAYS A WEEK HOT WATER SYSTEMS INSTALLED AND REPAIRED.SOUTH OF PERTH HOT WATER SALES AND SERVICE MANDURAH HOT WATER SYSTEMS SECRET HARBOUR HOT WATER SPECIALISTS EMERGENCY CALL OUTS ROCKINGHAM BLOCKED OR LEAKING TAPS KWINANA GAS FITTING NAVAL BASE HOT WATER REPAIRS
.
When you need plumbing services, chances are you need them now.
Twight's Plumbing Pty Ltd services all areas south of Perth.
Don't risk the cost and mess of getting it wrong. Just call our reliable and professional team to get all your plumbing and gas problems sorted out quickly and at a competitive price.
Blocked or leaking toilets, dripping taps or no hot water - CALL US - For all your plumbing and gas fitting needs. Leak Detection Rockingham Backflow Testing.
SEE FULL FEATURE PAGE FOR SERVICES & TO CONTACT US
HWU SUPPLIED & SERVICED - DOMESTIC - COMMERCIAL. EST. 1994 * PL 6252 * PL 7866..
---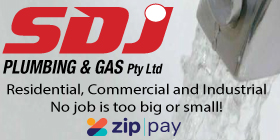 MANDURAH PLUMBER ZIPPAY ROCKINGHAM PLUMBING & GAS SERVICES ZIPPAY BALDIVIS PLUMBERS ZIPPAY SECRET HARBOUR PLUMBING AND GAS GREENFIELDS, WEST PINJARRA PLUMBERS GAS EMERGENCY CALL OUTS PINJARRA WAROONA PLUMBERS AND GAS SPECIALISTS MEELON PLUMBERS HAMEL PLUM - Mandurah, 6120

MANDURAH HOT WATER ROCKINGHAM HOT WATER KWINANA HOT WATER HALLS HEAD HOT WATER YUNDERUP HOT WATER PINJARRA HOT WATER
MANDURAH GAS HOT WATER SYSTEMS ROCKINGHAM GAS HOT WATER SYSTEMS MANDURAH SOLAR HOT WATER ROCKINGHAM EMERGENCY HOT WATER REPAIRS KWINANA HOT WATER SYSTEMS WELLARD GAS HOT WATER SYSTEMS PINJARRA HOT WATER SYSTEMS WAROONA HOT WATER SYSTEMS SERVICE REPAIRS YUNDERUP HOT WATER REPAIRS SERVICE HOT WATER SYSTEMS NEW AND SERVICE MANDURAH

SDJ Plumbing & Gas SAME DAY SERVICING ON EMERGENCIES - ZIPPAY AVAILABLE - COMPETITIVE PRICES
EXPERT PLUMBERS IN MANDURAH - FAMILY OWNED & OPERATED
SDJ - your Plumbing Contractors, Gas Fitter & Sewerage Conversion in Mandurah, WA.
With over 15 years of experience in the industry, your work is in safe hands when you contact SDJ Plumbing & Gas. For more than a decade and a half, we have served all suburbs from Perth to Waroona. Whether your needs are residential, commercial or industrial, no job is too big or small for our certified plumbers.
All Plumbing and Gas requirements phone for a free quote. Same Day Plumbing and Gas Emergencies Mandurah, Rockingham, Kwinana, Peel Region.
CLICK TO CONTACT & CLICK FOR FACEBOOK BUTTON ON FULL FEATURE

---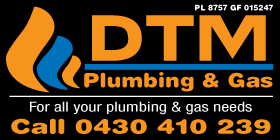 DTM Plumbing and Gas - Hot Water Rockingham 24 HOUR EMERGENCY
- Waikiki, 6169
ROCKINGHAM HOT WATER BALDIVIS HOT WATER & GAS MANDURAH HOT WATER, GREENFIELDS HOT WATER PINJARRA

WAIKIKI HOT WATER ROCKINGHAM HOT WATER MANDURAH HOT WATER ROCKINGHAM PLUMBING MANDURAH PLUMBERS BALDIVIS HOT WATER SINGLETON HOT WATER MEADOW SPRINGS HOT WATER PINJARRA
DTM PLUMBING IS A WELL ESTABLISHED AND REPUTABLE LOCAL BUSINESS.
WE OFFER:
* 24HR EMERGENCY SERVICE *
RESIDENTIAL - COMMERCIAL - INDUSTRIAL
* BLOCKED DRAINS * KITCHEN & BATHROOM RENOVATIONS * HOT WATER SYSTEMS * SEWER CONVERSIONS * BURST PIPES
CLICK FOR FACEBOOK ON FEATURE
---
---
---