Gear Box Repairs and Servicing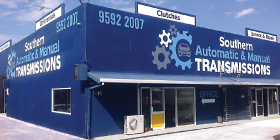 SOUTHERN AUTOMATIC & MANUAL TRANSMISSIONS - Affordable Gear Box Repairs and Servicing Rockingham
- Rockingham, WA 6168
ROCKINGHAM GEAR BOX REPAIRS BALDIVIS GEAR BOX REPAIRS AND SERVICE KWINANA GEAR BOX REPAIRS NAVAL BASE GEAR BOX REPAIRS MANDURAH GEAR BOX REPAIRS

GEAR BOX SPECIALISTS ROCKINGHAM GEAR BOX SPECIALISTS PORT KENNEDY AUTO TRANSMISSIONS ROCKINGHAM. MANUAL TRANSMISSIONS ROCKINGHAM GEAR BOX REPAIRS COCKBURN GEAR BOX TRANSMISSION SPECIALISTS COCKBURN GEAR BOX TRANSMISSION SPECIALISTS PORT KENNEDY GEAR BOX TRANSMISSION SPECIALISTS MANDURAH GEAR BOX TRANSMISSION SPECIALISTS GOLDEN BAY GEAR BOX TRANSMISSION SPECIALISTS SECRET HARBOUR POWER STEERING ROCKINGHAM - CLUTCHES ROCKINGHAM - GEARBOXES ROCKINGHAM - DIFFERENTIALS ROCKINGHAM - 4WD REPAIRS ROCKINGHAM - GEAR BOX REPAIR ROCKINGHAM - GEAR BOX SERVICE ROCKINGHAM GEAR BOX REPAIR MANDURAH GEAR BOX SERVICE BALDIVIS GEARBOX SECRET HARBOUR
Southern Automatic & Manual Transmissions is your local reliable motor mechanic servicing all Makes, Models, Rebuild,Repair, 4WD, Service,Passenger, Commercial.
CLICK FOR FACEBOOK BUTTON ON FEATURE
---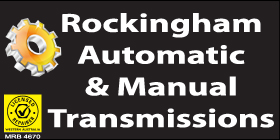 ROCKINGHAM AUTOMATIC AND MANUAL TRANSMISSIONS - GEAR BOX SERVICE AND REPAIR SPECIALISTS
- Rockingham, WA 6168
ROCKINGHAM GEAR BOX MANDURAH GEAR BOX REPAIRS KWINANA GEAR BOX REPAIRS AND SERVICING KWINANA GEAR BOX SERVICING

GEAR BOX SERVICE AND REPAIRS ROCKINGHAM. TRANSMISSIONS ROCKINGHAM DIFFERENTIALS ROCKINGHAM. GEARBOX REPAIRS AND SERVICING ROCKINGHAM BALDIVIS AUTO TRANSMISSIONS ROCKINGHAM, MANDURAH AUTO TRANSMISSIONS KWINANA
Rockingham Automatic & Manual Transmission offers peace of mind with their expert workmanship and quality parts. Their staff have more than 45 years in all kinds of transmission work.
The company has Expert Electronic Transmission Diagnosis & Repairs * CV Joints * Full Clutch Kits Fitted * 3 Year Nationwide Warranty on Auto Rebuilds * Specialist Servicing * Quality Rebuilders * Exchange Units & Spare Part Sales * 4 x 4WD Specialists * Clutch and Flywheel Machining (Grind) * 12 Month 20,000 Km Warranty * 3 Year 60,000 Km Warranty on Rebuilds * Licenced Repairer - MRB4670 * Motor Vehicle Repairs * Four Wheel Drive Repairs
CLICK FOR TRANSMISSIONS & FACEBOOK ON FEATURE
---
---
---