Foam Supplies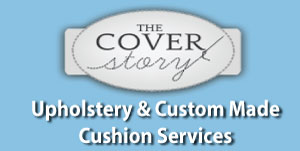 THE COVER STORY👌🇦🇺 FOAM CUT TO SIZE - AFFORDABLE CUSTOM MADE FOAM SUPPLIES - Mandurah
- Mandurah, 6210
MANDURAH FOAM PINJARRA FOAM SUPPLIES FALCON FOAM SUPPLIES YUNDERUP FOAM SUPPLIES PINJARRA FOAM CUT TO SIZE ROCKINGHAM FOAM BALDIVIS FOAM SUPPLIES BUNBURY

Mandurah Foam supplies Foam cut to size Rockingham Foam Pinjarra Foam supplies Dawesville Foam Erskine Foam Baldivis Foam cut to size Bunbury Mandurah Upholstery Naval Base Upholstery Pinjarra Upholstery Halls Head Upholstery Greenfields Upholstery Golden Bay Upholstery Dudley Park Upholstery Yunderup Upholstery Port Bouvard Upholstery Erskine Upholstery Falcon Upholstery Cushion covers Rockingham Upholstery Baldivis soft furnishings Rockingham Upholstery I need my cushions covered Rockingham cushions outdoors upholstery Canningvale upholstery Bunbury upholstery Cockburn Kwinana Upholstery Fremantle Upholstery Perth Upholstery Dawesville cushions
The Cover Story is proud to be a family owned and operated business based in Perth WA. With 3 generations of our family working throughout all sectors of the business from marketing, sales, production and quality assurance.
Our founder Helen has been involved within the upholstery industry since 1972 starting out as an upholstery machinist to moving on to gain her City and Guilds in the UK as one of a few female upholsterers, with a vast range of skills and knowledge in all aspects of soft furnishings.
With this we have solid foundations and created a trustworthy and loyal team who have the highest calibre of loyal craftsmen and craftswomen working within our business all with many years' experience and expertise in all fields of re-upholstery, from seat cushions and chairs to full restoration of antique or retro style furniture to dealing with commercial projects within the many industries café's, restaurants, office furniture, waiting room furniture and much more.
We offer the best customer service - call today and speak with our expert and friendly staff.
---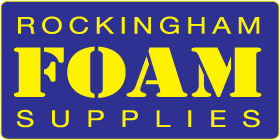 ROCKINGHAM FOAM SUPPLIES 👌GREAT PRICING ON FOAM SUPPLIES
- Rockingham, WA 6168
ROCKINGHAM FOAM SUPPLIES MANDURAH FOAM SUPPLIES BALDIVIS FOAM SUPPLIES COCKBURN FOAM SUPPLIES PINJARRA FOAM SUPPLIES KWINANA FOAM SUPPLIES NAVAL BASE FOAM CUT TO SIZE KWINANA FOAM SUPPLIES, SECRET HARBOUR FOAM SUPPLIES, BALDIVIS FOAM SUPPLIES

FOAM SUPPLIES ROCKINGHAM, FOAM SUPPLIES HILLMAN, FOAM SUPPLIES PORT KENNEDY, ROCKINGHAM LOUNGE SUITS COVERED, KWINANA LOUNGE SUIT COVERED, BALDIVIS LOUNGE SUIT COVERED ROCKINGHAM UPHOLSTERY ROCKINGHAM. Cushions Covered Rockingham & Lounge Suites Covered Rockingham, HOW MUCH TO RECOVER CUSHIONS ROCKINGHAM HOW MUCH TO RECOVER CUSHIONS MANDURAH HOW MUCH TO RECOVER CUSHIONS KWINANA HOW MUCH TO RECOVER CUSHIONS BALDIVIS Foam Cut to Size ROCKINGHAM Foam Cut to Size COCKBURN Foam Cut to Size MANDURAH Foam Cut to Size ERSKINE Foam Cut to Size FALCON Boat Upholstery Rockingham Caravan Upholstery Rockingham Caravan Upholstery COCKBURN FREMANTLE Caravan Upholstery SPEARWOOD Caravan Upholstery MANDURAH Caravan Upholstery Mattresses Rockingham & Overlays, Polystyrene Sheets Rockingham, Rockingham Foam Cut to Size & Upholstery Supplies Rockingham Cushions & Lounge Suites Covered, Boats & Caravans, Mattresses & Overlays, Polystyrene Sheets, Foam Cut to Size & Upholstery Supplies.
Rockingham Foam Supplies has been servicing the Rockingham Kwinana area for many years, offering a first class service in all types of upholstery. Neville and his staff can assist with advice on the right colour and fabric for your job. He has a huge range of more than 150 colours and quality fabrics.
Phone 0439 078 184 for a no obligation quote or call into our showroom Unit 1/15 Dixon Road, Rockingham.
---
---
---