Exhausts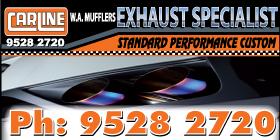 WA MUFFLERS CARLINE EXHAUST SPECIALISTS - 👍 OPENPAY AVAILABLE - EXHAUSTS AND MUFFLER SPECIALISTS - Rockingham, 6168 - Rockingham, WA 6168

ROCKINGHAM EXHAUST, MANDURAH EXHAUST, BALDIVIS EXHAUST, KWINAN EXHAUSTS ROCKINGHAM
MUFFLERS ROCKINGHAM KWINANA MUFFLERS, PORT KENNEDY MUFFLERS, SECRET HARBOUR MUFFLERS, BALDIVIS MUFFLERS, MANDURAH MUFFLERS, GREENFILDS MUFFLERS, GOLDEN BAY EXHAUSTS, KAR
ROCKINGHAM EXHAUSTS KWINANA MUFFLERS ROCKINGHAM SPECIALIST KWINANA MUFFLERS, PORT KENNEDY MUFFLERS, SECRET HARBOUR MUFFLERS, BALDIVIS MUFFLERS, MANDURAH MUFFLERS, GREENFILDS MUFFLERS, GOLDEN BAY EXHAUSTS, KARNUP EXHAUSTS, WARNBRO EXHAUSTS MOTOR VEHICLE REPAIRS
WA Mufflers Carline Rockingham has been servicing the district for more than 25 years. They are your local muffler and exhaust specialists offering friendly old fashioned service.
CLICK FOR FACEBOOK ON FEATURE

---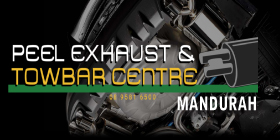 Peel Exhaust & Towbar Centre PERFORMANCE EXHAUST SYSTEMS 4WD AND STANDARD OVER 40 YRS EXP.
- Mandurah, WA 6210
MANDURAH MANTA PERFORMANCE EXHAUST SYSTEMS ROCKINGHAM EXHAUSTS PERFORMANCE EXHAUSTS ROCKINGHAM PINJARRA REPLACEMENT MUFFLERS & EXHAUSTS ROCKINGHAM aftermarket Performance exhausts MANDURAH aftermarket Performance exhausts PINJARRA aftermarket Performance

Mandurah Mufflers and Exhausts Rockingham Mufflers and Exhausts Port Kennedy Mufflers supplied and fitted. Mufflers "3" 4x4 Systems available MANTA PERFORMANCE EXHAUST SYSTEMS bunbury MANTA PERFORMANCE EXHAUST SYSTEMS busselton MANTA PERFORMANCE EXHAUST SYSTEMS mandurah MANTA PERFORMANCE EXHAUST SYSTEMS rockingham MANTA PERFORMANCE EXHAUST SYSTEMS falcon MANTA PERFORMANCE EXHAUST SYSTEMS pinjarra MANTA PERFORMANCE EXHAUST SYSTEMS serpentine MANTA PERFORMANCE EXHAUST SYSTEMS secret harbour MANTA PERFORMANCE EXHAUST SYSTEMS port kennedy Rockingham MANTA PERFORMANCE EXHAUST SYSTEMS Rockingham Exhausts, Mufflers and Tow Bars Supplied and Fitted Mandurah and Rockingham, Baldivis Tow Bars, Exhausts and Mufflers supplied and fitted Peel Region. Mandurah Exhausts Peel region.Tow Bars Mandurah, Tow Bars Peel Region MUFFLERS--- SPORTS SYSTEMS----3'' SYSTEMS---TOWBARS----BULLBARS---NUDGEBARS---ROOFRACKS & ALL MINING APPLICATIONS FOR YOUR 4WD.
Peel Exhaust and Tow bar Centre has over 40 years experience in professionally installing tow bars for a range of purposes. Whether your towing is for a simple trailer or a 4 tonne caravan we can offer expert advice on choosing the right tow bar for your needs.
Best Prices Guaranteed, Fitting While You Wait. Mandurah & Peel.
PEEL EXHAUST & TOWBAR CENTRE is a locally owned family business , with extensive knowlege in the exhaust & towbar industry.
With over 40 years experience you are sure to get the right product and advice for your car at a competitive price.
NOW LOCATED AT 2 THORNBOROUGH ROAD MANDURAH
---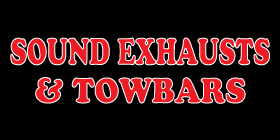 Sound Exhausts & Towbars -Exhausts Port Kennedy Rockingham
- Port Kennedy, WA 6168
ROCKINGHAM EXHAUST, WAIKIKI EXHAUSTS, KWINANA, EXHAUSTS, MANDURAH EXHAUST.

ROCKINGHAM EXHAUSTS PORT KENNEDY MUFFLERS ROCKINGHAM. CARLINE MUFFLERS ROCKINGHAM, MUFFLER & EXHAUST ROCKINGHAM PORT KENNEDY, MUFFLERS PORT KENNEDY SECRET HARBOUR, TOW & ROO BARS ROCKINGHAM PORT KENNEDY, BULL BAR SMART BAR PORT KENNEDY ROCKINGHAM, PIPE BENDING PORT KENNEDY ROCKINGHAM BALDIVIS, STAINLESS STEEL EXTRACTORS PORT KENNEDY ROCKINGHAM
SOUND EXHAUSTS & TOWBARS GUARANTEE ALL WORK AND WITH MORE THAN 20 YEARS EXPERIENCE THEY ARE A COMPANY YOU CAN TRUST WITH ALL YOUR EXHAUST, MUFFLER AND TOWBAR WORK.
CLICK FOR FACEBOOK AND VIDEO ON FEATURE
---
---
---