Electricians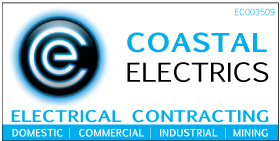 Coastal Electrics - Electricians Rockingham
- Rockingham, WA 6168
ROCKINGHAM ELECTRICIANS BALDIVIS ELECTRICIANS KWINANA ELECTRICIANS MANDURAH ELECTRICIANS PORT KENNEDY ELECTRICIANS

ELECTRICIANS ROCKINGHAM ELECTRICAL CONTRACTOR BALDIVIS, ROCKINGHAM, COMPUTER POINTS SECRET HARBOUR ELECTRICIANS, KWINANA ELECTRICAL CONTRACTOR
Coastal Electrics is a family owned and run business We offer a complete electrical service for all your electrical needs.
Fast Service * No job too small
CLICK FOR COASTAL ELECTRICS & TO CONTACT US ON FEATURE

---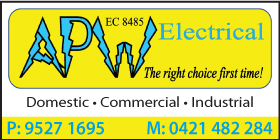 APW ELECTRICAL - YOUR LOCAL ELECTRICIAN - EMERGENCY CALL OUTS - CASHLESS PAYMENTS AVAILABLE
- Rockingham , WA 6168
ROCKINGHAM ELECTRICIANS MANDURAH ELECTRICIANS NAVAL BASE ELECTRICIANS SINGLETON ELECTRICIANS BALDIVIS ELECTRICIANS KWINANA

ROCKINGHAM ELECTRICIAN MANDURAH, ELECTRICIAN KWINANA, for the best Electricians Perth ELECTRICAL ROCKINGHAM, ELECTRICAL MANDURAH, ELECTRICAL KWINANA Safety Switches Rockingham Hard Wired Rockingham Smoke Alarms Rockingham Kwinana Power Points Rockingham Baldivis Lighting Rockingham Baldivis Ceiling Fans Rockingham Kwinana Wiring Sheds Rockingham Electricians phone Points Rockingham I need DataPoints Rockingham help to choose the right smoke alarm Mandurah Kwinana Bore Pumps Rockingham I need an experienced electrician Baldivis TV Points Rockingham Switches Rockingham Boards Rockingham Baldivis House Rewires Rockingham Fault Finding Rockingham Secret Harbour Testing & Tagging Rockingham
YOUR LOCAL ELECTRICIAN - EMERGENCY CALL OUTS - CASHLESS PAYMENTS AVAILABLE
APW Electrical Pty Ltd, is a local family owned business handling Domestic Commercial Industrial electrical work.
RCD Safety Switches / Home Safety Switches, Smoke Alarms, Power Points: ,Telephone / Data Points TV Lighting and LED Down lights, Ceiling Fans, Fault Finding and Repairs:
Please note that we do not do appliance repair – except for Ovens repairs.
The APW Electrical team are fully licensed and insured electrical contractors. We take pride in offering quality service and only use materials and parts we would be happy to have in our own homes. No job is too big or small and we offer our clients no obligation free quotes and reasonable hourly rates.
The right choice first time!
Contact us for Installations, Maintenance and Repairs -
FULLY LICENSED AND INSURED - 25 YEARS EXPERIENCE
MEMBER OF NECA & ROCKINGHAM KWINANA CHAMBER OF COMMERCE
PHONE APW ELECTRICAL ON 9527 1695
---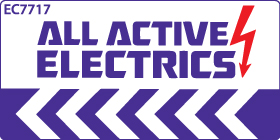 ALL ACTIVE ELECTRICS - ELECTRICIANS ROCKINGHAM - SMALL JOB SPECIALISTS
- Rockingham, WA 6168
ROCKINGHAM ELECTRICIANS KWINANA ELECTRICIANS BIBRA LAKE ELECTRICIANS COCKBURN ELECTRICIANS BEELIAR ELECTRICIANS SPEARWOOD ELECTRICIANSFREMANTLE.

ELECTRICIANS ROCKINGHAM, ELECTRICAL ROCKINGHAM, COCKBURN ELECTRICAL,Rockingham RCD Safety Switches Rockingham, Hardwired Smoke Detectors Rockingham, Spa Connections Rockingham, Power Points Rockingham, Exhaust and Ceiling Fans Rockingham, TV Points Rockingham, Lighting Rockingham, SHED ELECTRICS, BEELIAR WORKSHOP ELECTRICS, ROCKINGHAM WORKSHOP WIRING KWINANA, SPA CONNECTIONS ROCKINGHAM SHED WIRING KWINANA electricians Kwinana Hardwired Smoke Detectors Kwinana Power Points
All Active Electrics are THE SMALL JOB SPECIALIST Excellent Rates - Pensioner Discounts. EC7717. Quality CLIPSAL Accessories.
WORKSHOP AND SHED WIRING SPECIALISTS
---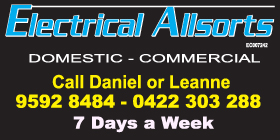 ELECTRICAL ALLSORTS 👍 AFFORDABLE RELIABLE ELECTRICAL TRADESMAN - DEFENCE & SENIORS DISCOUNTS
- Rockingham , WA 6168
ROCKINGHAM ELECTRICIANS KWINANA ELECTRICIANS MANDURAH ELECTRICIANS BALDIVIS ELECTRICIANS WELLARD ELECTRICIANS

ROCKINGHAM ELECTRICIANS AFFORDABLE RESIDENTIAL ELECTRICIAN WANDI AFFORDABLE RELIABLE ELECTRICIANS WANDI ELECTRICIANS NEAR ME EMERGENCY AFFORDABLE RELIABLE ELECTRICIANS PORT BOUVARD AFFORDABLE RELIABLE ELECTRICIANS MANDURAH AFFORDABLE RELIABLE ELECTRICIANS MANDURAH MARINA AFFORDABLE RELIABLE ELECTRICIANS JARRAHDALE AFFORDABLE RELIABLE ELECTRICIANS BEELIAR AFFORDABLE RELIABLE ELECTRICIANS BEELIAR ELECTRICIAN NEAR ME ROCKINGHAM ROCKINGHAM EMERGENCY ELECTRICAL SPECIALIST MANDURAH ELECTRICIANS BALDIVIS ELECTRICIANS KWINANA ELECTRICIANS SECRET HARBOUR ELECTRICIANS WELLARD, ELECTRICIALS GOLDEN BAY ELECTRICIANS SINGLETON ELECTRICIANS PORT KENNEDY ELECTRICIANS. ELECTRICAL WORK IN ROCKINGHAM ELECTRICAL ROCKINGHAM Rockingham Electrical Maintenance and Electrical Fault Finding Rockingham ELECTRICIAN NEAR MEN EMERGENCY ELECTRICIANS NEAR ME COST FOR POWER POINTS Rockingham RCD Safety Switches, Baldivis Lighting, Singleton Bore Pumps Rockingham Smoke Alarm Rockingham Power Points Baldivis Fans Rockingham TV / Phone Points Baldivis Shed Wiring Karnup Electrician Rockingham, Mandurah, Kwinana, Peel Region.
Electrical Allsorts has more than 25 Year's Experience in Domestic and Commercial Electrical work. Working within your budget we can offer all electrical services prompt and reliable fully qualified tradesman.
We are a small family owned and run local company offering a 7 day service, reliable, fast and efficient to assist your electrical needs.
We offer prompt and efficient service to all of our valued clients. Our skilled tradespeople will never keep you waiting. We undertake all electrical work to budget and with a minimum of disruption to your home or office.
COMPETITIVE PRICING - DEFENSE & SENIOR'S DISCOUNTS
Our expertise includes full installation of Split System Air Conditioners Home and Office.
CLICK FOR FACEBOOK & TO READ REVIEWS ON FEATURE
---
HANDY HOWIE - DOMESTIC ELECTRICAL SERVICES - FAIR RATES
- Baldivis , 6171
ELECTRICIANS ROCKINGHAM ELECTRICIANS BALDIVIS HOME ELECTRICAL SERVICES Port Kennedy

ELECTRICIANS ROCKINGHAM, BALDIVIS ELECTRICIANS, BALDIVIS ELECTRIAL SERVICES, DOMESTIC ELECTRICIAN SMALL JOBS BALDIVIS, ROCKINGHAM SMALL ELECTRICAL WORK, LIGHT FITTINGS ELECTRICIAN ROCKINGHAM, LIGHT FITTING INSTALLATIONS ROCKINGHAM, LIGHT FITTING INSTALLATIONS BALDIVIS, MANDURAH DOMESTIC ELECTRICAL SERVICES, GOOD RATE ELECTRICIAN SMALL DOMESTIC WORK, POWER POINT INSTALLATIONS BALDIVIS, POWER POINT INSTALLATIONS ROCKINGHAM, MANDURAH ELECTRICIAN POWER POINT INSTALLATIONS, CHEAP ELECTRICIAN FOR POWER POINTS SECRET HARBOUR, SECRET HARBOUR DOMESTIC ELECTRICIAN, INSTALL CEILING FANS ROCKINGHAM, MANDURAH CEILING FAN INSTALLERS, CEILING FAN INSTALLERS GOLDEN BAY, DOMESTIC ELECTRICIAN KARNUP, ELECTRICIAN SPA INSTALLATIONS ROCKINGHAM, SPA ELECTRICIANS Port Kennedy, SPA ELECTRICIAN BALDIVIS, MANDURAH ELECTRICIAN FOR SPA INSTALLS, SMOKE DETECTOR INSTALLATIONS ROCKINGHAM, SMOKE DETECTOR HARDWIRE ROCKINGHAM, SMOKE DETECTOR INSTALLATIONS WARNBRO.
Handy Howie offers excellent rates for all Domestic Electrical work.
Fully Qualified and Insured, Howard has many years of experience, offering a reliable service from Kwinana through to Mandurah areas.
Your local Electrician for all Domestic Wiring including Power Points, Lights & LED's, RCD's, Smoke Detectors, Ceiling Fans, Shed Wiring, Spa Electrical installs and all other small electrical requirements.
---
---
---