Boat and Caravan Storage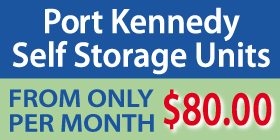 PORT KENNEDY SELF STORAGE UNITS - STARTING FROM ONLY $80 PER MONTH - BOAT AND CARAVAN STORAGE SOLUTIONS - STARTING FROM ONLY $80 PER MONTH - 24 HOUR ACCESS
- Port Kennedy, 6172
PORT KENNEDY BOAT AND CARAVAN STORAGE ROCKINGHAM BOAT AND CARAVAN STORAGE BALDIVIS BOAT AND CARAVAN STORAGE SECRET HARBOUR BOAT AND CARAVAN STORAGE MANDURAH BOAT AND CARAVAN STORAGE GOLDEN BAY BOAT AND CARAVAN STORAGE PINJARRA BOAT AND CARAVAN STORAGE

PORT KENNEDY BOAT AND CARAVAN STORAGE ROCKINGHAM BOAT AND CARAVAN STORAGE BALDIVIS BOAT AND CARAVAN STORAGE SECRET HARBOUR BOAT AND CARAVAN STORAGE MANDURAH BOAT AND CARAVAN STORAGE WHERE CAN I STORE MY CARAVAN GOLDEN BAY BOAT AND CARAVAN STORAGE PINJARRA BOAT AND CARAVAN STORAGE SELF STORAGE PORT KENNEDY STORAGE ROCKINGHAM STORAGE BALDIVIS STORAGE GOLDEN BAY STORAGE MANDURAH STORAGE KWINANA STORAGE PORT KENNEDY SELF STORAGE UNITS, ROCKINGHAM STORAGE, PORT KENNEDY boat storage, ROCKINGHAM caravan storage PORT KENNEDY Secured Complex STORAGE ROCKINGHAM Monitored Alarm and Electric Fence STORAGE ROCKINGHAM Monitored Alarm and Electric Fence STORAGE KWINANA COCKBURN Monitored Alarm and Electric Fence STORAGE SELF STORAGE UNITS Camera Surveillance ROCKINGHAM - Monitored Alarm and Electric Fence SELF STORAGE UNITS Camera Surveillance KWINANA SELF STORAGE UNITS Camera Surveillance SELF STORAGE UNITS Camera Surveillance MANDURAH SELF STORAGE UNITS Camera Surveillance COCKBURN SELF STORAGE UNITS Camera Surveillance WELLARD Camera Surveillance and Floodlighting PORT KENNEDY Nightly Security Patrols
Port Kennedy Self Storage is a Secured Complex offering peace of mind for all your storage requirements, including 24 Hour Access via a new Electronic Self Entry System, a Monitored Alarm and Electric Fence, Camera Surveillance and Floodlighting.
Nightly Security Patrols ensure your belongings are well protected.
The service offers a self service key and entrance at any time to your storage unit where your property is safe and secure.
- A GREAT SOLUTION TO YOUR BOAT AND CARAVAN STORAGE PROBLEMS!
Very Low Rates - STORAGE FROM ONLY $80 PER MONTH.
CLICK TO CONTACT & FOR FACEBOOK ON FEATURE
PORT KENNEDY SELF STORAGE UNITS are located at 11-13 Crowley St, Port Kennedy, 6172
---
---
---