Auto Electrics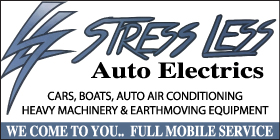 *Stress Less Auto Electrics - Auto Electrics Rockingham - Rockingham, WA 6168

ROCKINGHAM - MANDURAH - KWINANA
MANDURAH AUTO ELECTRICS MOBILE SERVICE KWINANA TO DAWESVILLE INCLUDING ALL SURROUNDING AREAS. Auto Electrics Rockingham. Stress Less Auto Electrics will visit you onsite for all of your Auto Electrical needs, including Motor Vehicles, Auto Air Conditioning, Marine and boating equipment and Heavy Machinery, Earthmoving equipment.
CLICK FOR FACEBOOK ON FEATURE
---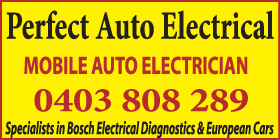 *Perfect Auto Electrical - Mobile Auto Electrician Rockingham -Free Call Out - Rockingham, WA 6168

ROCKINGHAM AUTO ELECTRICIANS, WARNBRO AUTO ELECTRICIANS, PORT KENNEDY AUTO ELECTRICIANS, KWINANA AUTO ELECTRICIANS
MOBILE AUTO ELECTRICIAN BALDIVIS, PORT KENNEDY, ROCKINGHAM - FREE CALL OUT
AUTO MOBILE ELECTRICS ROCKINGHAM AUTO ELECTRICIANS WARNBRO, PORT KENNEDY, KWINANA, LEDA, GOLDEN BAY, MANDURAH.
CAR BATTERIES, STARTER MOTORS, ALTERNATORS, LIGHTS, 4X4 DUAL BATTERY SYSTEMS, BATTERIES, AIRBAGS, ABS, IMMOBILISERS, CAR AIRCONDITIONING.
Specialists in Bosch Electrical Diagnostics & European Cars - Free Call Out!
CLICK FOR FACEBOOK BUTTON ON FEATURE
---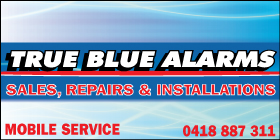 *True Blue Alarms - Auto Electrics Mobile Technicians Mandurah - Mandurah, 6210

MANDURAH AUTO ELECTRICS MOBILE TECHNICIAN ROCKINGHAM AUTO ELECTRICS MOBILE TECHNICIAN KWINANA AUTO ELECTRICS MOBILE TECHNICIAN

MOBILE AUTO ELECTRICIAN ROCKINGHAM AUTO ELECTRICS MANDURAH. AUTO ELECTRICIAN MOBILE MANDURAH ROCKINGHAM CARAVAN ELECTRICS MANDURAH.
True Blue Alarms offers a mobile service for Government approved Alarms, and Immobilisers, Factory Alarm Upgrades, Central door locking, UHF/CB radios, Reversing Sensors, Spotlights & Remote Controls, Dual Battery Solutions. True Blue Alarms for SALES, REPAIRS & INSTALLATIONS - MOBILE SERVICE CALL BRETT...
---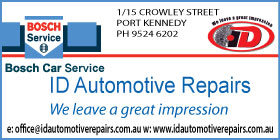 *ID Automotive Repairs - Auto Electrics Port Kennedy Rockingham - Port Kennedy, WA 6172

PORT KENNEDY - ROCKINGHAM
AUTO ELECTRICS ROCKINGHAM AUTO ELECTRICS MANDURAH AUTO ELECTRICS KWINANA AUTO ELECTRICS PORT KENNEDY AUTO ELECTRICS SECRET HARBOUR CAR REPAIRS ROCKINGHAM CAR REPAIRS, MANDURAH CAR REPAIRS KWINANA CAR REPAIRS PORT KENNEDY BOSCH CAR SERVICE ROCKINGHAM: Log Book Vehicle Servicing Port Kennedy Log Book Vehicle Servicing Rockingham Log Book Vehicle Servicing Kwinana Log Book Vehicle Servicing Baldivis Log Book Vehicle Servicing Secret Harbour Automotive Engineering Port Kennedy Automotive Engineering Rockingham Automotive Engineering Baldivis Mechanical Repairs Rockingham Mechanical Repairs Kwinana Mechanical Repairs Baldivis Mechanical Repairs Mandurah Mechanical Repairs Port Kennedy
Authorised Vehicle Inspection Station.
The Vehicle Air Conditioning Specialists. MRB 3483 / AU 19873.
ROCKINGHAM MOTOR VEHICLE REPAIRS PORT KENNEDY.
CLICK FOR FACEBOOK & GALLERY BUTTON ON FEATURE
---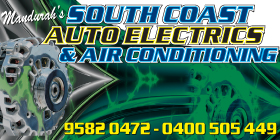 *Mandurahs South Coast Auto Electrics - Auto Electrics Mandurah Peel BREAKDOWN SERVICE AVAILABLE - Mandurah, WA 6210

MANDURAH AUTO ELECTRICS, GREENFIELDS AUTO ELECTRICS, ERSKINE AUTO ELECTRICS, FALCON AUTO ELECTRICS,
AUTO ELECTRICS MANDURAH. AUTO ELECTRICS GREENFIELDS, MEADOW SPRINGS AUTO ELECTRICS, MANDURAH CAR REPAIRS AND AUTO ELECTRICS. PINJARRA BREAK DOWN SERVICE AUTO ELECTRICS AND CAR REPAIRS.
AUTO AIR CONDITIONING MANDURAH.
PEEL AUTO ELECTRICS SPECIALISTS, 4WD AUTO ELECTRICS MANDURAH, FALCON DAWESVILLE AUTO ELECTRIC MECHANICS, AUTO ELECTRICS MECHANICS ERSKINETORQIT DIESEL PERFORMANCE PACKAGES MANDURAH
Auto Electricians in Mandurah region. Auto Electrical Specialists, Marine and Earthmoving Equipment, Mandurah Caravan Brake Systems, Parrot Handsfree Certified Installer, Dual Battery Systems, GME 2 Way and Accessories In Mandurah, Alarms and Immobilisers installed and repaired Mandurah Region, Starter Motors and Alternators. Full Range of Batteries Mandurah, Peel Region. BREAKDOWN SERVICE AVAILABLE MANDURAH, ROCKINGHAM, PEEL REGION. Licensed Repairer MRB4005 Arc 18204.

---
---
---