Asbestos Removal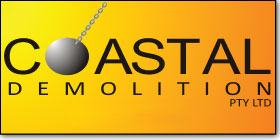 *Coastal Demolition Asbestos Removal Falcon Mandurah Rockingham - Falcon, WA 6210

MANDURAH TO PERTH
FALCON ASBESTOS REMOVAL MANDURAH PEEL ASBESTOS AND SALVAGE DEMOLITION. PORT KENNEDY DEMOLITION AND ASBESTOS REMOVAL. BALDIVIS DEMOLITION AND SALVAGE. ASBESTOS REMOVAL BALDIVIS, GOLDEN BAY, SECRET HARBOUR ALL REGIONS, LICENSED ASBESTOS REMOVAL ROCKINGHAM
FALCON DEMOLITION MANDURAH TO PERTH PEEL REGION.
FALCON SALVAGE MANDURAH TO PERTH.
FREE QUOTE WITHIN 24 HOURS & CLICK FOR SERVICES - SEE FULL FEATURE
VIEW OUR SERVICES ONLINE
We have a fully trained and insured Asbestos Removal team servicing the Perth, Bunbury and Mandurah areas. We have had the same asbestos contractors for years who are all accredited by successfully completing the relevant courses and who are all safety conscious.
All asbestos removals are completed as per Code of Practice for the Safe Removal of Asbestos (2005) which ensures the use of PPE and that all asbestos is disposed of at appropriate landfill facilities.
Complete Demolition and Asbestos removal services with Fully licensed and insured professionals.

---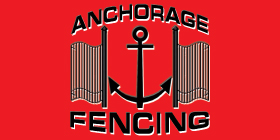 *Anchorage Fencing - Asbestos Removal Shoalwater Rockingham - Shoalwater, WA 6169

ROCKINGHAM LICENSED ASBESTOS REMOVAL KWINANA ASBESTOS REMOVAL, MANDURAH ASBESTOS REMOVAL, ROCKINGHAM BALDIVIS FENCING, MANDURAH GREENFIELDAS FENCING
ROCKINGHAM KWINANA ASBESTOS REMOVAL, SHOALWATER LICENSED ASBESTOS REMOVAL ROCKINGHAM WARA 1338. FENCING ROCKINGHAM. STEEL FENCING ROCKINGHAM. GATES ROCKINGHAM. SHOALWATER ASBESTOS REMOVAL BALDIVIS ASBESTOS REMOVAL ROCKINGHAM, BALDIVIS ASBESTOS REMOVAL ROCKINGHAM, MANDURAH ASBESTOS REMOVAL, ROCKINGHAM, SINGLETON ASBESTOS REMOVAL, WARNBRO SINGLETON ASBESTOS REMOAVL. MANDURAH, FALCON ASBESTOS REMOVAL< BR> THE ONLY COMPLETE STEEL PRIVACY FENCING SYSTEM FROM PLINTH TO LATTICE...
All Fencing Rockingham, Mandurah and Peel Region.


---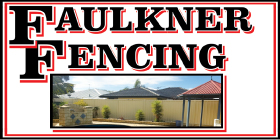 Faulkner Fencing - Asbestos Removal Rockingham - Rockingham , WA 6168

ROCKINGHAM LICENSED ASBESTOS REMOVAL, MANDURAH LICENSED ASBESTOS REMOVAL, PINJARRA ASBESTOS REMOVAL, PEEL REGION LICENSED ASBESTOS REMOVAL
FENCING AND ASBESTOS REMOVAL ROCKINGHAM, BALDIVIS LICENSED ASBESTOS REMOVAL ROCKINGHAM, ASBESTOS REMOVAL PIJARRA, FALSON LICENSED REMOVAL, ALI-SLAT FENCING AND GATES ROCKINGHAM, FENCING MANDURAH. LICENSED ASBESTOS REMOVAL MANDURAH. ALI-WOOD FENCING AND GATES MANDURAH, DAWESVILLE ASBESTOS REMOVAL, MANDURAH GATES AND FENCING, ROCKINGHAM WAIKIKI ASBESTOS REMOVAL, PINJARRA YUNDERUP ASBESTOS REMOVAL .
LOCAL FAMILY BUSINESS SINCE 1994 * FREE QUOTES * PROMPT QUALITY SERVICE.
All Fencing Rockingham, Mandurah and Peel Region. * Colorbond Fencing * Ali-slat and Ali-wood Fencing and Gates * Gates * Pool Fencing * Insurance Work
* Rockingham Licensed Asbestos Removalist Mandurah WARA 1004

---
---
---